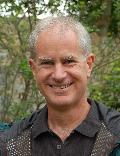 Prof Philip Hammond

Professor
Research group: Sea Mammal Research Unit
Research students (current):
PhD: Gui Bortolotto; Luis Freitas; Tilen Genov; Claire Lacey; Nadya Ramirez; Anna Schleimer
MPhil: Cristel Reyes
Professional Representation:
Member: IUCN Cetacean Specialist Group and Cetacean Red List Authority.
Member: ICES Working Group on Marine Mammal Ecology.
Associate Editor: Marine Mammal Science; Journal of Cetacean Research & Management
Research Overview:
Population dynamics and ecology
Foraging behaviour and diet of seals and cetaceans. Estimation of animal abundance. Statistical and mathematical modelling of marine mammal population parameters and processes. Interactions between marine mammals and man: management of whaling, cetacean bycatch in fisheries, seal-fishery interactions; conservation of vulnerable species.
12 (of 12 published available) for psh2 with keyword Cetaceans clear keyword filter. (source: University of St Andrews PURE)
Please click title of any item for full details
Assessing cetacean surveys throughout the Mediterranean Sea
Laura Mannocci,
Jason J. Roberts,
Patrick N. Halpin,
Matthieu Authier,
Oliver Boisseau,
Mohamed Nejmeddine Bradai,
Ana Cañadas,
Carla Chicote,
Léa David,
Nathalie Di-Méglio,
Caterina M. Fortuna,
Alexandros Frantzis,
Manel Gazo,
Philip Steven Hammond,
Draško Holcer,
Kristin Kaschner,
Dani Kerem,
Giancarlo Lauriano,
Tim Lewis,
Giuseppe Notarbartolo di Sciara,
Simone Panigada,
Juan Antonio Raga,
Aviad Scheinin,
Vincent Ridoux,
Adriana Vella,
Joseph Vella
Scientific Reports
vol.8
Distribution, abundance, and feeding ecology of baleen whales in Icelandic waters: have recent environmental changes had an effect?
Gisli A Vikingsson,
Daniel G Pike,
Héðinn Valdimarsson,
Anna Schleimer,
Thorvaldur Gunnlaugsson,
Teresa Silva,
Bjarki Þ Elvarsson,
Bjarni Mikkelsen,
Nils Øien,
Geneviève Desportes,
Valur Bogason,
Philip Steven Hammond
Frontiers in Ecology and Evolution
2015 vol.3
Large scale surveys for cetaceans
Philip Steven Hammond,
Douglas Michael Gillespie,
Philip Lovell,
Filipa Isabel Pereira Samarra,
Kelly Macleod,
Mark L Tasker,
Per Berggren,
David Louis Borchers,
M Louise Burt,
Charles G. M. Paxton,
Ana Canadas,
Genevieve Desportes,
Greg P Donovan,
Anita Gilles,
Kristina Lehnert,
Ursula Siebert,
Jonathan Charles David Gordon,
Russell Leaper,
Mardik Leopold,
Meike Scheidat,
Nils Oien,
Vincent Ridoux,
Emer Rogan,
Henrik Skov,
Jonas Teilmann,
Olivier Van Canneyt,
Jose Antonio Vazquez
Biological Conservation
2014 vol.170 pp.338-339
Long-term trends in the use of a protected area by small cetaceans in relation to changes in population status
Barbara Cheney,
Ross Corkery,
John Durban,
Kate Grellier,
Philip Steven Hammond,
Valentina Islas Villanueva,
Vincent Janik,
Susan Lusseau,
Kim Parsons,
Ben Wilson,
Paul Thompson
Global Ecology and Conservation
2014 vol.2 pp.118-128
Cetacean abundance and distribution in European Atlantic shelf waters to inform conservation and management
Philip Steven Hammond,
Kelly Macleod,
Per Berggren,
David Louis Borchers,
M Louise Burt,
Ana Cañadas,
Genevieve Desportes,
Greg P Donovan,
Anita Gilles,
Douglas Michael Gillespie,
Jonathan Charles David Gordon,
Lex Hiby,
Iwona Kuklik,
Russell Leaper,
Kristina Lehnert,
Mardik Leopold,
Philip Lovell,
Nils Øien,
Charles G. M. Paxton,
Vincent Ridoux,
Emer Rogan,
Filipa Isabel Pereira Samarra,
Meike Scheidat,
Marina Sequeira,
Ursula Siebert,
Henrik Skov,
Mark Tasker,
Jonas Teilmann,
Olivier Van Canneyt,
José Antonio Vázquez
Biological Conservation
2013 vol.164 pp.107-122