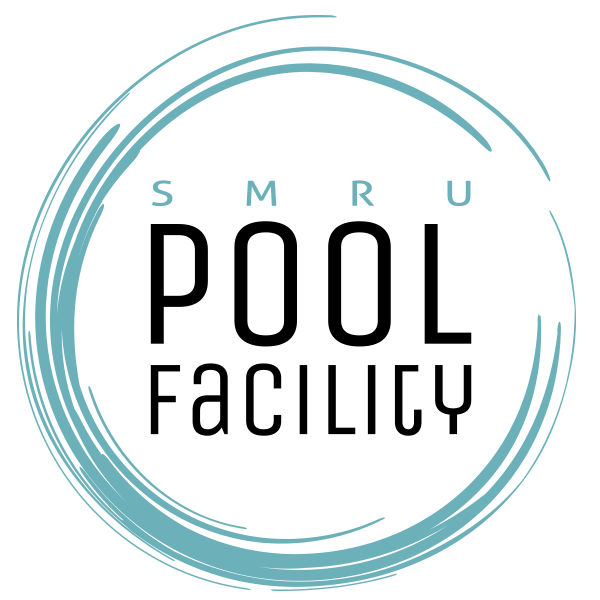 The Pool Facility
The Pool Facility at the University of St Andrews Sea Mammal Research Unit (SMRU) is a unique resource available for collaborative research and as a controlled testing facility for marine equipment.
SMRU has research expertise in a wide range of subject areas, from population ecology, animal physiology, behavioural ecology, acoustics, biologging and anthropogenic interactions.
The facility is also available to test marine equipment and sensors, such as sonar, ROVs and hydrophone arrays, allowing for calibration and optimisation of equipment in a controlled marine environment prior to deployment.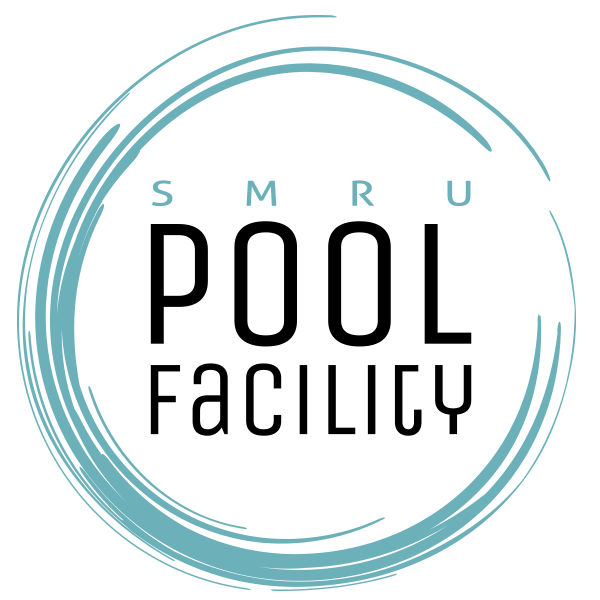 Main pool: 42 x 6 x 2.5m
The modular pool design enables the division of the main pool or the creation of lane systems.
Gantry Crane
Moving overhead gantry crane
with 2 x 500kg safe load
Raised pool: 3m x 1.5m
Fitted with 50 micron effluent filter screen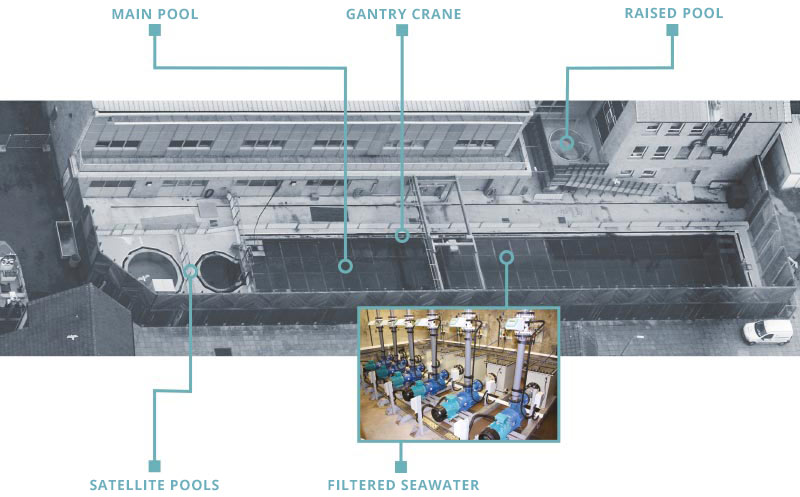 Satellite pools
two small pools
4 x 2m and 3 x 2m
Filtered seawater
delivered at a maximum rate
of 100m3/hr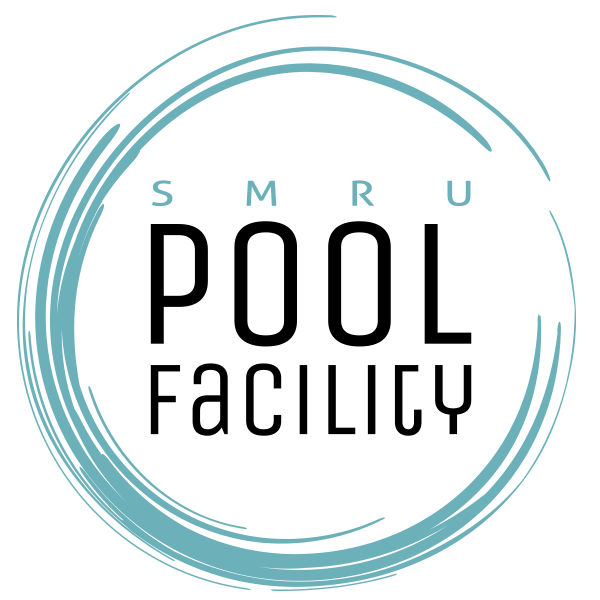 Recent research
Recent Research
Risk balancing in Marine Mammals
Using a simulated foraging setup, seals were given the choice to forage at prey patches with differing prey densities in the presence or absence of man-made noise.
Faced with a choice between a rewarding prey patch with a high level of sound, and one that has a lower level of sound but is also less rewarding, seals exhibited behaviour that balanced the degree of risk involved against the relative energetic advantage.
Shining new light on diving physiology
Traditional Near-infrared Spectroscopy (NIRS) equipment waterproofed by in-house engineers was used to investigate tissue perfusion and oxygenation in seals during voluntary diving bouts.
Using superficially mounted light emitting optodes this study demonstrated that seals show significant levels of deoxygenation in the brain and blubber during diving bouts, confirming their ability to conserve oxygen by uncoupling blood flow to the muscles from the core.
Equipment testing
Equipment testing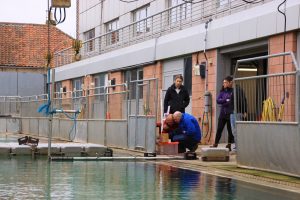 The large saltwater pools at the SMRU pool facility are well equipped to offer a testing platform for a variety of marine and underwater equipment.
The pool facility has recently used for a diverse range of testing including:
Hydrophone calibration
Hydrophone array design and optimisation
Sonar testing
Marine resilience testing
Optimisation of net design
Underwater speaker trials
We offer access to and use of several pools, overhead crane, modular dock systems, 240/110V power, workshop and desk space.
Pool publications
Pool Publications
2019
Risk balancing by a marine mammal: man-made noise reduces the foraging success of seals 
Gordon D. Hastie, Paul Lepper, Chris McKnight, Ryan Milne, Debbie J.F. Russell, & Dave Thompson
Shining new light on diving physiology using underwater near infrared spectroscopy  
McKnight, JC, Bennett, KA, Bronkhorst, M, Balfour, S, Milne, R, Bivins, M, Moss, SEW, Colier, W, Bivins, D, Hall, AJ and Thompson, D, in review, Current Biology.
Metabolic rate of hauled out harbour seals during the moult
Paterson, WD, Moss, SE, Milne, R, Currie, J, McCafferty, D & Thompson, D, in review, Cons. Physiol.
2018
Counting the cost of tagging: quanitifying and reducing the behavioural and energetic impacts of tags in a large marine vertebrate   
McKnight, J. C, PhD Thesis (2018)     http://hdl.handle.net/10023/15560
2017
Obtaining accurate glucose measurements from wild animals under field conditions: comparing a hand held glucometer with a standard laboratory technique in grey seals
Bennett, K. A., Turner, L. M., Millward, S., Moss, S. E. W. & Hall, A. J. 27 Feb 2017  Conservation Physiology. 5, 1, 10 p.  https://doi.org/10.1093/conphys/cox013
Using blubber explants to investigate adipose function in grey seals: glycolytic, lipolytic and gene expression responses to glucose and hydrocortisone    
Bennett, K. A., Robinson, K. J., Moss, S. E. W., Millward, S. & Hall, A. J. 10 Aug 2017 In : Scientific Reports. 7, 11 p., 7731  https://doi.org/10.1038/s41598-017-06037-x
What should I eat? Experimental evidence for prey selection in grey seals.  
Gallon, Susan & Thompson, David & J. Middlemas, Stuart. (2017). Animal Behaviour. 123. 35-41. 10.1016/j.anbehav.2016.09.012. https://doi.org/10.1016/j.anbehav.2016.09.012
Physiological aspects of moulting in phocid seals and the implications of anthropogenic disturbance.
Paterson, W. 2017, PhD thesis
Improved estimates of digestion correction factors and passage rates for harbor seal (Phoca vitulina) prey in the northeast Atlantic.
Wilson, LJ., Grellier, K. & Hammond, PS. (2017). Marine Mammal Science.   https://doi.org/10.1111/mms.12436
2016
Plugging the Gaps – Improving Our Knowledge of How Predators Impact Salmon Farms     
Alex Coram, Michael Mazilu, Simon Northridge. 2016 Report to Scottish Aquaculture Research Forum    http://www.sarf.org.uk/cms-assets/documents/245877-466609.sarf097.pdf
Development of an animal-borne blood sample collection device and its deployment for the determination of cardiovascular and stress hormones in phocid seals  
Takei, Y., Suzuki, I., Wong, M. K. S., Milne, R., Moss, S., Sato, K. & Hall, A. 6 Oct 2016 In : American Journal of Physiology. Regulatory, Integrative and Comparative Physiology. 311, 4, p. R788-R796 9 p. https://doi.org/10.1152/ajpregu.00211.2016
2015
Detection and effects of harmful algal toxins in Scottish harbour seals and potential links to population decline     
Jensen, S-K., Lacaze, J-P., Hermann, G., Kershaw, J., Brownlow, A., Turner, A. & Hall, A. J. Apr 2015 In : Toxicon. 97, p. 1-14 14 p. https://doi.org/10.1016/j.toxicon.2015.02.002
Can a Gray Seal (Halichoerus grypus) Generalize Call Classes?
Stansbury, Amanda & de Freitas, Mafalda & Wu, Gi-Mick & M Janik, Vincent.  Journal of Comparative Psychology 129(4) https://doi.org/10.1037/a0039756
Potential Uses of Anthropogenic Noise as a Source of Information in Animal Sensory and Communication Systems.     
Stansbury, Amanda & Deecke, Volker & Götz, Thomas & M Janik, Vincent. (2015). Advances in experimental medicine and biology. https://doi.org/10.1007/978-1-4939-2981-8_137
Vocal learning and development in the grey seal, Halichoerus grypus
Amanda Stansbury, PhD Thesis (2015) http://hdl.handle.net/10023/6929
2014
Grey seals use anthropogenic signals from acoustic tags to locate fish: Evidence from a simulated foraging task.
Stansbury, Amanda & Götz, Thomas & Deecke, Volker & M. Janik, Vincent. (2014). Proceedings of the Royal Society B: Biological Sciences. 282. 10.1098/rspb.2014.1595. https://doi.org/10.1098/rspb.2014.1595
THE DIET AND FEEDING ECOLOGY OF HARBOUR SEALS AROUND BRITAIN    
Lindsay J. Wilson, PhD Thesis (2014)      http://hdl.handle.net/10023/6554
2012
Behavioural responses of seals to pulsed, low-voltage electric fields in sea water (preliminary tests)
Milne, R., Lines, J., Moss, S. & Thompson, D. 2012.  Report to the Scottish Aquaculture Research Forum. Sarf071 pp 20. http://www.sarf.org.uk/cms-assets/documents/124766-207045.sarf071-revised.pdf
Seals like it hot: Changes in surface temperature of harbour seals (Phoca vitulina) from late pregnancy to moult
Paterson, W., Sparling, C. E., Thompson, D., Pomeroy, P. P., Currie, J. I. & McCafferty, D. J. Oct 2012 In : Journal of Thermal Biology. 37, 6, p. 454-461 8 phttps://doi.org/10.1016/j.jtherbio.2012.03.004
2011
Repeated elicitation of the acoustic startle reflex leads to sensitisation in subsequent avoidance behaviour and induces fear conditioning.  
Gotz, Thomas; Janik, Vincent
In: BioMed Central Neuroscience, Vol. 12, 30, 2011.    https://doi.org/10.1186/1471-2202-12-30
2010
Aversiveness of sounds in phocid seals : psycho-physiological factors, learning processes and motivation.    
Gotz, Thomas; Janik, Vincent. Journal of Experimental Biology, Vol. 213, No. 9, 01.05.2010, p. 1536-1548. https://doi.org/10.1242/jeb.035535
Estimating metabolic heat loss in birds and mammals by combining infrared thermography with biophysical modelling.     
McCafferty, D, Gilbert, C, Paterson, WD, Pomeroy, P, Thompson, D, j.c. currie, JC & Ancel, A 2010, Journal of Comparative Physiology B: Biochemical, Systems, and Environmental Physiology. https://doi.org/10.1016/j.cbpa.2010.09.012
Call Usage Learning in Gray Seals (Halichoerus grypus)    
D Shapiro, Ari & J B Slater, Peter & M Janik, Vincent. (2005)… Journal of comparative psychology  https://doi.org/10.1037/0735-7036.118.4.447
A Gray Seal's (Halichoerus grypus) Responses to Experimenter-Given Pointing and Directional Cues.    
D Shapiro, Ari & M Janik, Vincent & J B Slater, Peter. (2004). Journal of comparative psychology https://doi.org/10.1037/0735-7036.117.4.355
2008
FORAGING STRATEGIES IN GREY SEALS (HALICHOERUS GRYPUS) : FORAGING EFFORT AND PREY SELECTION.
Gallon, Susan. PhD Thesis (2008).     http://hdl.handle.net/10023/704
Estimating field metabolic rates of pinnipeds: doubly labelled water gets the seal of approval.
Sparling C. E., D. Thompson, M. A. Fedak, S. L. Gallon, J. R. Speakman . (2008) Functional Ecology, Volume 22, Issue 2, Pages: 245-254  https://doi.org/10.1111/j.1365-2435.2007.01368.x
2007
Eat now, pay later? Evidence of deferred food-processing costs in diving seals.
 Sparling C.E.,Fedak MA, Thompson D. (2007) Biology Letters 2007 Feb 22;3(1):94-8.  https://doi.org/10.1098/rsbl.2006.0566
How long does a dive last? Foraging decisions by breath-hold divers in a patchy environment: a test of a simple model
Sparling, C.E., Georges J.Y., Gallon S.L., Fedak M.A. & Thompson D. (2007). Animal Behaviour. 74:207-218. https://doi.org/10.1016/j.anbehav.2006.06.022
How fast does a seal swim? Variations in swimming behaviour under differing foraging conditions.
   Gallon S.L., Sparling C.E., Georges J.Y., Fedak M.A., Biuw M., Thompson D. (2007) Journal of Experimental Biology. 210(18):3285-94. https://doi.org/10.1242/jeb.007542
2006
Robust digestion and passage rate estimates for hard parts of grey seal (Halichoerus grypus) prey.  
S. Hammond, Philip & Grellier, Kate. (2006). Canadian Journal of Fisheries and Aquatic Sciences. 63. 1982-1998. 10.1139/f06-092.     https://doi.org/10.1139/F06-092
Feeding method affects otolith digestion in captive gray seals: Implications for diet composition estimation.   
Grellier, K & S. Hammond, P. (2006). Marine Mammal Science. 21. 296 – 306. 10.1111/j.1748-7692.2005.tb01229.x.      https://doi.org/10.1111/j.1748-7692.2005.tb01229.x
Seasonal variation in the metabolic rate and body composition of female grey seals: fat conservation prior to high-cost reproduction in a capital breeder? 
Sparling, C.E.,Speakman, J.R. & Fedak M.A. (2006) Journal of Comparative Physiology B, 176(6)505-512   https://doi.org/10.1007/s00360-006-0072-0
2004
The metabolic rate of captive grey seals during voluntary diving.
   Sparling C.E. & Fedak M.A. (2004). Journal of Experimental Biology. 207 1615-1624 https://doi.org/10.1242/jeb.00952
2003
CAUSES AND CONSEQUENCES OF VARIATION IN THE ENERGY EXPENDITURE IN GREY SEALS (HALICHOERUS GRYPUS)
Carol E. Sparling, PhD Thesis (2003) http://hdl.handle.net/10023/3722