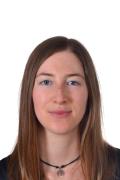 Ms Sara Niksic

Postgraduate Student
"Curiouser and curiouser!"
Lewis Carroll, Alice's Adventures in Wonderland
Ever since I was little I have loved stories about animals that talk and behave in peculiar ways.
Animal behaviour still fascinates me, especially their vocal communication, social learning and culture. I am also very curious about how these traits evolved.
Over the years I worked on various research projects with several universities in Croatia, Scotland, Australia and New Zealand.
I am currently doing a PhD on humpback whale song ontogeny, evolution and vocal learning.
During my PhD I will examine songs of humpback whales from New Caledonia in relation to their age. I am going to look into individual differences in song learning and production and how they affect population-level song evolution. The aim of this study is to answer some of the fundamental questions in animal communication and culture. The results will have application in regional conservation management of this endangered population, as well as wider implications in animal conservation.
I am also interested in interdisciplinary research combining science and art, science communication and public engagement with research. For over a decade I have been developing innovative approaches to science communication, with art as my main tool. Lately I've been focusing on music for communicating my bioacoustic research and engaging artists from all over the world.
Research Overview:
Data from research@st-andrews is not currently available for sn43.
Data could not be retrieved from PURE at this time. (research-outputs/persons)