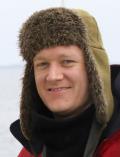 Dr Paul Wensveen

Visiting Scholar
I'm a marine ecologist and acoustician working as a Postdoctoral Researcher at the Faculty of Life and Environmental Sciences, University of Iceland. I'm also a Visiting Scholar with Prof Patrick Miller at the University of St Andrews.
Research interests: Effects of noise on wildlife, Animal behaviour and movement, Biologging and biotelemetry, Acoustic ecology, Quantitative ecology, and Sensory biology
Research ongoing: Behavioural effects of naval sonar on northern bottlenose and sperm whales and Ecological monitoring through passive acoustics of marine mammals and songbirds in Iceland.
Research Overview:
Recent publications
5  (of 5 published available) for pw234 with keyword
Behavioural response
clear keyword filter
. (source: University of St Andrews PURE)
Please click title of any item for full details.
2019 
(20/3)
Journal of the Acoustical Society of America

vol.145 pp.1401-1416

(Article)
Journal of Experimental Biology

vol.220 pp.4150-4161

(Article)
Lack of behavioural responses of humpback whales (Megaptera novaeangliae) indicate limited effectiveness of sonar mitigation
Paul Wensveen,
Petter H. Kvadsheim,
Frans-Peter A. Lam,
Alexander M. von Benda-Beckmann,
Lise D. Sivle,
Fleur Visser,
Charlotte Cure,
Peter Lloyd Tyack,
Patrick Miller
Keywords: Behavioural response, Hearing loss, Naval sonar, Baleen whale, Anthropogenic noise, Ramp-up
2015 
(3/6)
Royal Society Open Science

vol.2 

(Article)
First indications that northern bottlenose whales are sensitive to behavioural disturbance from anthropogenic noise
Patrick Miller,
P H Kvadsheim,
F P A Lam,
Peter Lloyd Tyack,
C Cure,
Stacy Lynn De Ruiter,
L Kleivane,
L D Sivle,
S P van IJsselmuide,
F Visser,
Paul Wensveen,
A M von Benda-Beckmann,
Lucía Martina Martín López,
Tomoko Narazaki,
Sascha Kate Hooker
Keywords: Bottlenose whale, Anthropogenic noise, Behavioural response, Mitigation, Naval sonar, Hyperoodon ampullatus
2015 
(5)
Marine Environmental Research

vol.106 pp.68-81

(Article)
How effectively do horizontal and vertical response strategies of long-finned pilot whales reduce sound exposure from naval sonar?
Paul Wensveen,
Alexander M von Benda-Beckmann,
Michael A Ainslie,
Frans-Peter A Lam,
Petter H Kvadsheim,
Peter Lloyd Tyack,
Patrick Miller
Keywords: Cetaceans, Disturbance, Behaviour, Environmental impact, Noise, Risk assessment, Individual-based models, Sonar
2015 
(19/11)
Aquatic Mammals

vol.41 pp.469-502

(Article)
Severity of expert-identified behavioural responses of humpback whale, minke whale, and northern bottlenose whale to naval sonar
Lise D. Sivle,
Petter H. Kvadsheim,
Charlotte Cure,
Saana Isojunno,
Paul Wensveen,
Frans-Peter A. Lam,
Fleur Visser,
Lars Kleivane,
Peter Lloyd Tyack,
Catriona M Harris,
Patrick Miller
Keywords: Behavioural response, Naval sonar, Severity scoring, Humpback whale, Mega, minke whale, Balaenoptera acutorostrata, Northern bottlenose whale, Hyperoodon ampullatus, controlled exposure experiment, arctic biology