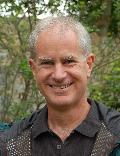 Prof Philip Hammond

Professor
Research group: Sea Mammal Research Unit
Research students (current):
PhD: Gui Bortolotto; Luis Freitas; Tilen Genov; Claire Lacey; Nadya Ramirez; Anna Schleimer
MPhil: Cristel Reyes
Professional Representation:
Member: IUCN Cetacean Specialist Group and Cetacean Red List Authority.
Member: ICES Working Group on Marine Mammal Ecology.
Associate Editor: Marine Mammal Science; Journal of Cetacean Research & Management
Research Overview:
Population dynamics and ecology
Foraging behaviour and diet of seals and cetaceans. Estimation of animal abundance. Statistical and mathematical modelling of marine mammal population parameters and processes. Interactions between marine mammals and man: management of whaling, cetacean bycatch in fisheries, seal-fishery interactions; conservation of vulnerable species.
Recent publications
12  (of 12 published available) for psh2 with keyword
Marine mammal
clear keyword filter
. (source: University of St Andrews PURE)
Please click title of any item for full details.
2019 
(1)
Ecology and Evolution

vol.9 pp.533-544

(Article)
Variations in age- and sex-specific survival rates help explain population trend in a discrete marine mammal population
Monica Arso Civil,
Barbara Cheney,
Valentina Islas-Villanueva,
Jefferson Alden Graves,
Vincent Janik,
Paul M Thompson,
Philip Steven Hammond
Keywords: Calf survival, Capture-recapture, Mortality rate, Population dynamics, Sex-specific survival, Tursiops
2018 
(2)
Aquatic Conservation: Marine and Freshwater Ecosystems

vol.28 pp.216-230

(Article)
Cetacean rapid assessment: an approach to fill knowledge gaps and target conservation across large data deficient areas
Gillian Tracey Braulik,
Magreth Kasuga,
Anja Wittich,
Jeremy J Kiszka,
Jamie Donald John MacAulay,
Douglas Michael Gillespie,
Jonathan Charles David Gordon,
Said Shaib Said,
Philip Steven Hammond
Keywords: Cetaceans, Distribution, Environmental impact assessement, Management, Marine spatial planning, Rapid assessment, Tanzania
2017 
(12/10)
Conservation Letters

vol.10 pp.588-595

(Letter)
Extinction is imminent for Mexico's endemic porpoise unless fishery bycatch is eliminated
Barbara L Taylor,
Lorenzo Rojas-Bracho,
Jeffrey Moore,
Armando Jaramillo-Legorreta,
Jay M Ver Hoef,
Gustavo Cardenas-Hinojosa,
Edwyna Nieto-Garcia,
Jay Barlow,
Tim Gerrodette,
Nicholas Tregenza,
Len Thomas,
Philip Steven Hammond
Keywords: Extinction, Illegal fishing, Line transect, Phocoena sinus, Totoaba macdonaldi, Vaquita abundance , Passive acoustic monitoring , C-POD
2017 
(10)
Marine Mammal Science

vol.33 pp.1149-1169

(Article)
Improved estimates of digestion correction factors and passage rates for harbor seal (Phoca vitulina) prey in the northeast Atlantic
Kate Grellier,
Philip Steven Hammond
Keywords: Digestion, Digestion correction factor, Digestion coefficient, Recovery rate, Passage rate, Harbor seal, Diet, Prey, Otolith, Beak
2017 
(27/12)
Marine Ecology Progress Series

vol.585 pp.213-227

(Article)
2016 
(8)
Marine Policy

vol.70 pp.58-64

(Article)
Gauging allowable harm limits to cumulative, sub-lethal effects of human activities on wildlife
Rob Williams,
Len Thomas,
Christopher W. Clark,
Philip Steven Hammond
Keywords: Allowable harm limits, Cumulative impact, Industrialization, Marine mammal, Ocean, Population dynamics, Whale
2016
(Chapter (peer-reviewed))
The Gulf of Ambracia's common bottlenose dolphins (Tursiops truncatus)
Joan Gonzalvo,
Giancarlo Lauriano,
Philip Steven Hammond,
Karine A Viaud-Martinez,
Maria Cristina Fossi,
Ada Natoli,
Letizia Marsili
Keywords: Bottlenose dolphin, Tursiops truncatus, Photo-identification, Site-fidelity, Abundance estimate
2015 
(17/2)
Frontiers in Ecology and Evolution

vol.3 

(Article)
Distribution, abundance, and feeding ecology of baleen whales in Icelandic waters: have recent environmental changes had an effect?
Gisli A Vikingsson,
Daniel G Pike,
Héðinn Valdimarsson,
Anna Schleimer,
Thorvaldur Gunnlaugsson,
Teresa Silva,
Bjarki Þ Elvarsson,
Bjarni Mikkelsen,
Nils Øien,
Geneviève Desportes,
Valur Bogason,
Philip Steven Hammond
Keywords: Climate change, Finwhale, Common minke whale, Whale abundance, Feeding ecology, Humpback whale, Oceanic warming, Habitat modeling
2015 
(11)
Oikos

vol.124 pp.1462-1472

(Article)
Intrinsic and extrinsic drivers of activity budgets in sympatric grey and harbour seals
Debbie JF Russell,
Brett Thomas McClintock,
Jason Matthiopoulos,
Paul Thompson,
David Thompson,
Philip Steven Hammond,
Esther Lane Jones,
Monique MacKenzie,
Simon Moss,
Bernie J McConnell
Keywords: Area-restricted search, Bayesian , Energetic requirements, Energy budget, Hidden process models, Pinnipeds, Time budgetBEIS/DECC, NERC
2015 
(1)
Marine Mammal Science

vol.31 pp.298–321

(Article)
Recommendations for photo-identification methods used in capture-recapture models with cetaceans
Kim Urian,
A Gorgone,
Andrew J Read,
Brian Balmer,
Randall S Wells,
Per Berggren,
John W Durban,
Tomo Eguchi,
Will Rayment,
Philip Steven Hammond
Keywords: Capture-recapture, Mark-recapture, Photo-identification, Abundance, Population size estimates
2013 
(3)
ICES Journal of Marine Science

(Article)
Evidence for density-dependent changes in body condition and pregnancy rate of North Atlantic fin whales over four decades of varying environmental conditions
Gisli A. Vikingsson,
Astthor Gislason,
Christina Lockyer,
Leslie New,
Len Thomas,
Philip Steven Hammond
Keywords: Cetacean, Demography, Density dependence, Energetics, Fecundity, Marine mammal
2012 
(7/5)
Marine Ecology Progress Series

vol.453 pp.227-240

(Article)