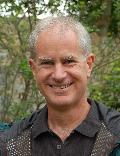 Prof Philip Hammond

Professor
Research group: Sea Mammal Research Unit
Research students (current):
PhD: Gui Bortolotto; Luis Freitas; Tilen Genov; Claire Lacey; Nadya Ramirez; Anna Schleimer
MPhil: Cristel Reyes
Professional Representation:
Member: IUCN Cetacean Specialist Group and Cetacean Red List Authority.
Member: ICES Working Group on Marine Mammal Ecology.
Associate Editor: Marine Mammal Science; Journal of Cetacean Research & Management
Research Overview:
Population dynamics and ecology
Foraging behaviour and diet of seals and cetaceans. Estimation of animal abundance. Statistical and mathematical modelling of marine mammal population parameters and processes. Interactions between marine mammals and man: management of whaling, cetacean bycatch in fisheries, seal-fishery interactions; conservation of vulnerable species.
Recent publications
3  (of 3 published available) for psh2 with keyword
Fin whale
clear keyword filter
. (source: University of St Andrews PURE)
Please click title of any item for full details.
2019 
(4)
Ecology and Evolution

vol.9 pp.4231-4244

(Article)
Decline in abundance and apparent survival rates of fin whales (Balaenoptera physalus) in the northern Gulf of St. Lawrence
Christian Ramp,
Julien Delarue,
Alain Carpentier,
Martine Bérubé,
Per J. Palsbøl,
Richard Sears,
Philip Steven Hammond
Keywords: Abundance, Capture heterogeneity, Capture-recapture, Fin whale, Site fidelity, Survival rate, Terminal bias
2015 
(17/2)
Frontiers in Ecology and Evolution

vol.3 

(Article)
Distribution, abundance, and feeding ecology of baleen whales in Icelandic waters: have recent environmental changes had an effect?
Gisli A Vikingsson,
Daniel G Pike,
Héðinn Valdimarsson,
Anna Schleimer,
Thorvaldur Gunnlaugsson,
Teresa Silva,
Bjarki Þ Elvarsson,
Bjarni Mikkelsen,
Nils Øien,
Geneviève Desportes,
Valur Bogason,
Philip Steven Hammond
Keywords: Climate change, Finwhale, Common minke whale, Whale abundance, Feeding ecology, Humpback whale, Oceanic warming, Habitat modeling
2014
Endangered Species Research

vol.23 pp.125-132

(Article)