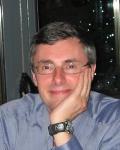 Mr Lance Thompson

Electronics Engineer
My primary activity within the Sea Mammal Research Unit is the analogue electronics design and development of its tagging devices. I am principally responsible for telemetry antenna design, energy scavenging and management, and the development of instrumentation class analogue electronic circuit systems.
Research Overview:
Data from research@st-andrews is not currently available for lt30.
Data could not be retrieved from PURE at this time. (research-outputs/persons)
If there is a "source:research@st-andrews" link shown above, that should take you directly to a page with more information about this person. Otherwise, provided they are likely to be involved in research, you might wish to try searching for them from the
researchers page
on the main portal.